Loved by Brands & Agencies






Work together on all your marketing campaigns
Are your marketing materials scattered all over? Do you constantly struggle to find the approved creative asset? Team collaboration shouldn't be so complex.
Creative collaboration done right
With Sharelov, teams can easily collaborate on any creative asset for any type of media, whether it be a Radio or TV spot, an Instagram or Facebook video post. Sharelov can be used for just about any collaboration scenario where files need to be easily shared for feedback and approval.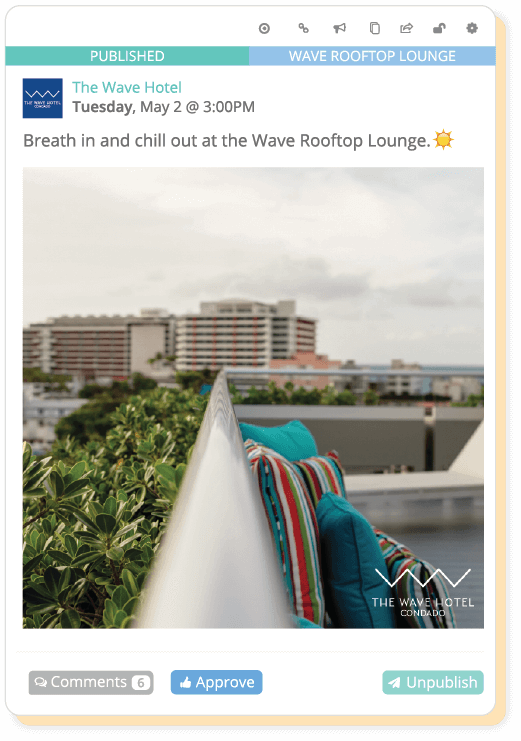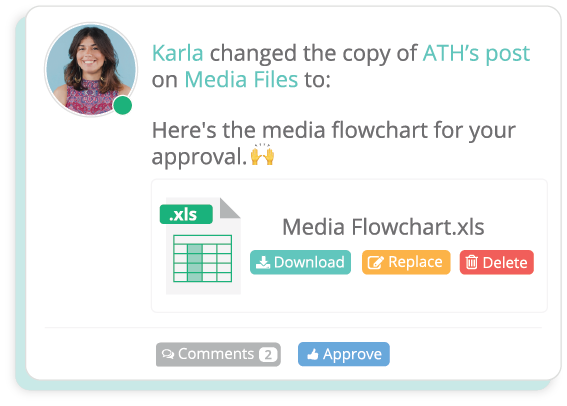 Manage all your teams and campaigns
Creative campaigns involve multiple disciplines, from designers, copywriters, producers, coordinators, and clients. With Sharelov, you can set up brand teams to collaborate seamlessly on campaigns. Track your team's progress in real time.
Feedback is streamlined to optimize your workflow
Feedback is streamlined per creative, which makes it easier for teammates to work on change requests and present updated versions. Client feedback and approvals are logged for record. Internal team communications are hidden from the client.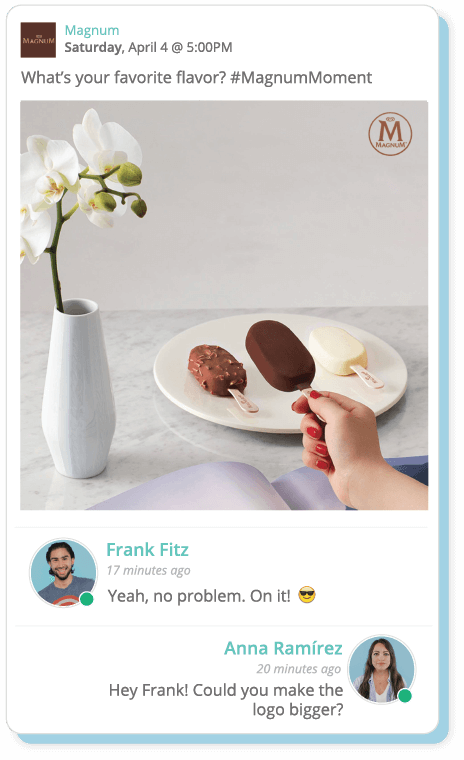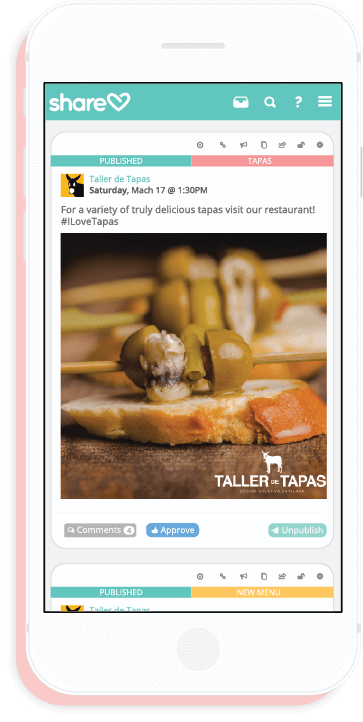 Manage all your campaigns
from your mobile
Agile teams need to be able to work on creative solutions anytime and anywhere. With Sharelov, teammates can quickly develop, edit, comment, approve, and publish content from any connected device.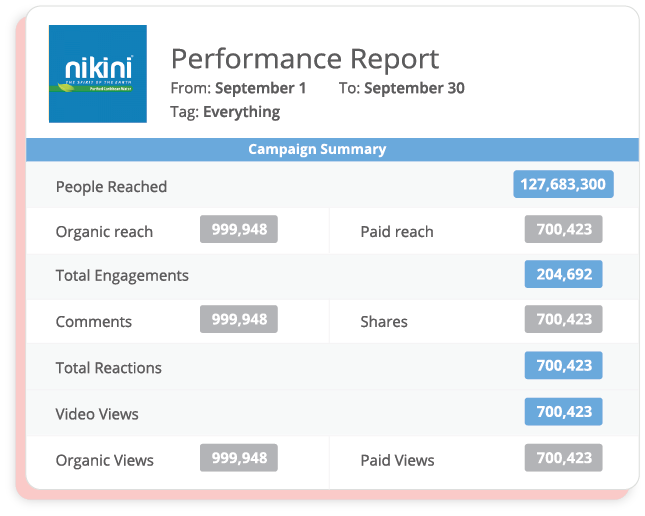 Campaign analytics
Analyze and enhance your content strategy with your team. Our Facebook Analytics feature brings invaluable information that spurs discussion and illustrates the content that is driving engagement.
Keep everyone on the same page with the shared calendar
Sharelov allows your team to visualize and manage your campaigns on a smart cloud calendar. Drag and drop creatives to quickly edit publishing dates. Filter views based on status and tags.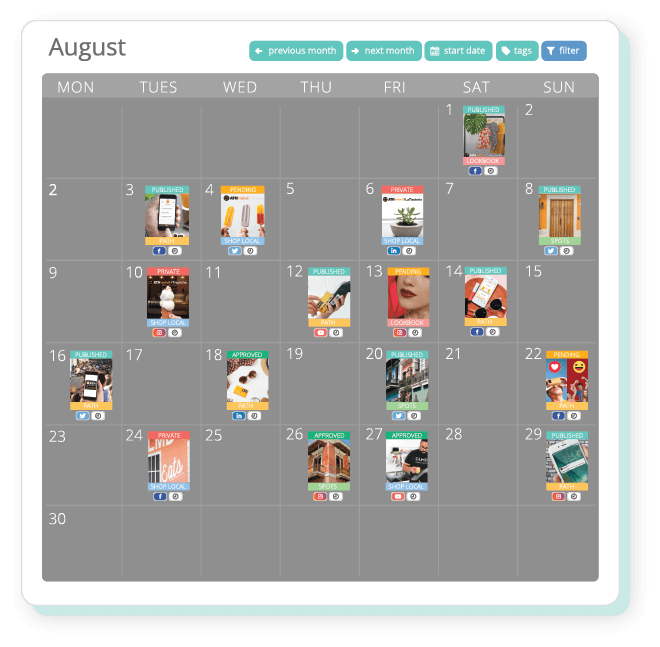 Sharelov's pricing is simple:
$15 per user / month
The service includes unlimited:
Facebook, Instagram, Twitter, YouTube, and LinkedIn campaigns
Facebook Analytics
Creative Campaigns for Any Media
Brands and Social Media Profiles
Post Development
Review Comments & Approvals
Content Calendar
Files, Images, and Videos
SSL Security
"Sharelov is an excellent platform for putting together effective social media campaigns. It helps everyone be on the same page."

Leymar Pérsico, Senior Marketing Manager at AT&T
"Sharelov is a powerful and easy to use social media platform. It allows us to review the posting plan, send feedback to the agency and make the best use of our time to optimize our content strategy."

Lynnette Veguilla, Marketing Manager at Kia
"Sharelov is an invaluable tool to assess our brand's content strategy. Sharelov facilitates the collaboration and production of effective campaigns with our digital agency."

Madesly Martínez, Brand Manager at Nikini
"Sharelov provides a comprehensive outlook on our social strategy across networks. It allows us to easily review and approve every post to ensure quality control."

Emilia Flores, Marketing Officer at ATH
"Sharelov is a powerful tool to manage your social media communications in almost real time. Post edits are very easy and fast to perform. I strongly recommend if you want to be successful in social media."

Wilfredo López, Director of Programs at Good Neighbor Pharmacy